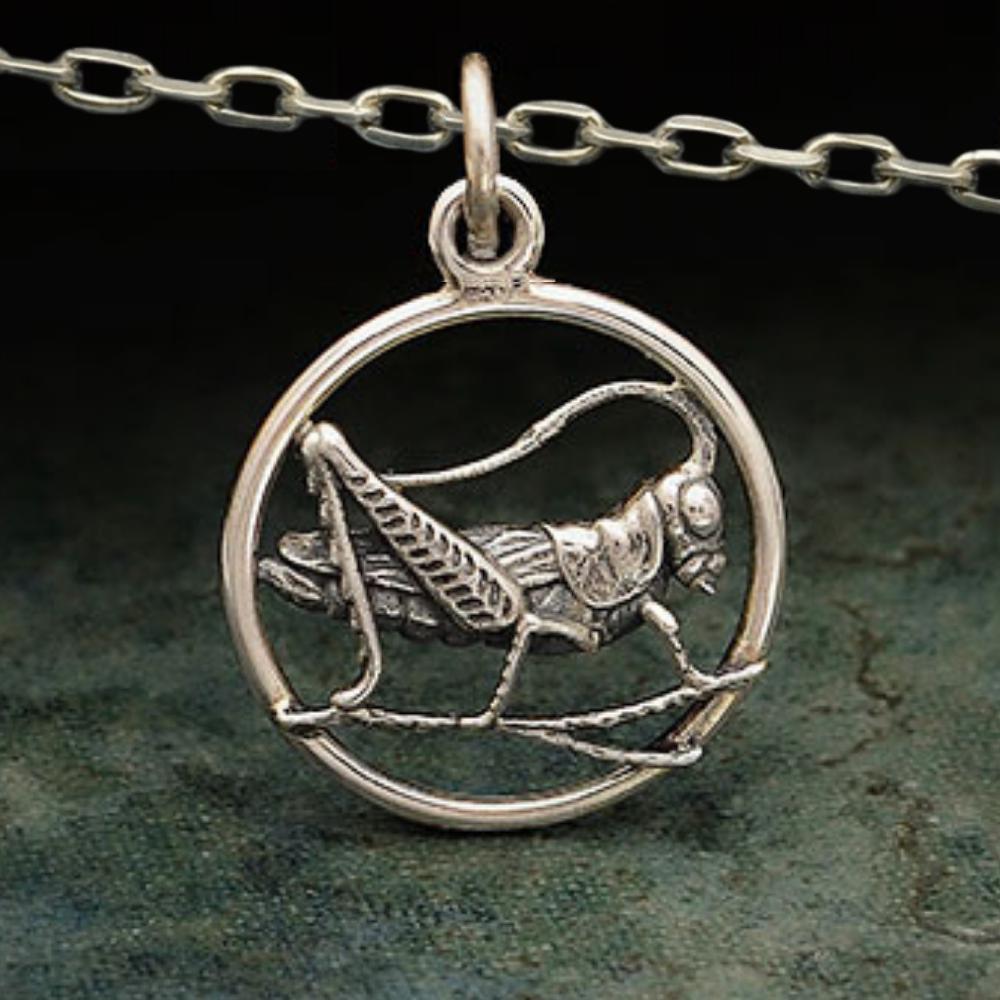 Silver necklace cricket
Sale price

€49,00
Regular price

€49,00
(/)
Start your day on a happy note
The insect world is extremely fascinating. Various attributes have to fit in tiny bodies. So you get insects like the cricket that has hypersensitive ears under its front knees and makes music with a kind of comb in its wings (in most species only the males). The upper wing has teeth and the lower one has a scraper. They then rub each other about eight times per chirp and can thus make different melodies: romantic melodies to lure females, angry melodies to scare away other males and "hurray, I have mated" melodies.

This necklace is an ideal gift for nature lovers, biologists and entomologists.
Sterling silver 925
Nickel free
Necklace circumference: 45.5 cm
Pendant dimensions: 22 mm long, 15 mm wide
Ethically and lovingly made in Bali (pendant) and Italy (necklace)
Nina Designs is a jewelry brand with a heart of gold that makes fair trade jewelry in Thailand and Bali and tries to work as ethically and ecologically as possible. Their wages are well above the national minimum wages, employees receive a thirteenth month, 3 months paid maternity leave, education on pre- and post-natal care, pension savings, etc. In their workshop in Bali, 50% of the managers are women, which is even more impressive there than here.

Nina Designs uses as much recycled silver as possible in its production in Bali and exclusively recycled silver in its production in Thailand. For each package sent, a tree is planted, which is part of a so-called "forest garden". The jeweler provides microloans to starting craftswomen and supports various NGOs that fight for human rights, literacy or the environment. And of course their silversmiths also make beautiful jewelry!
Choose options