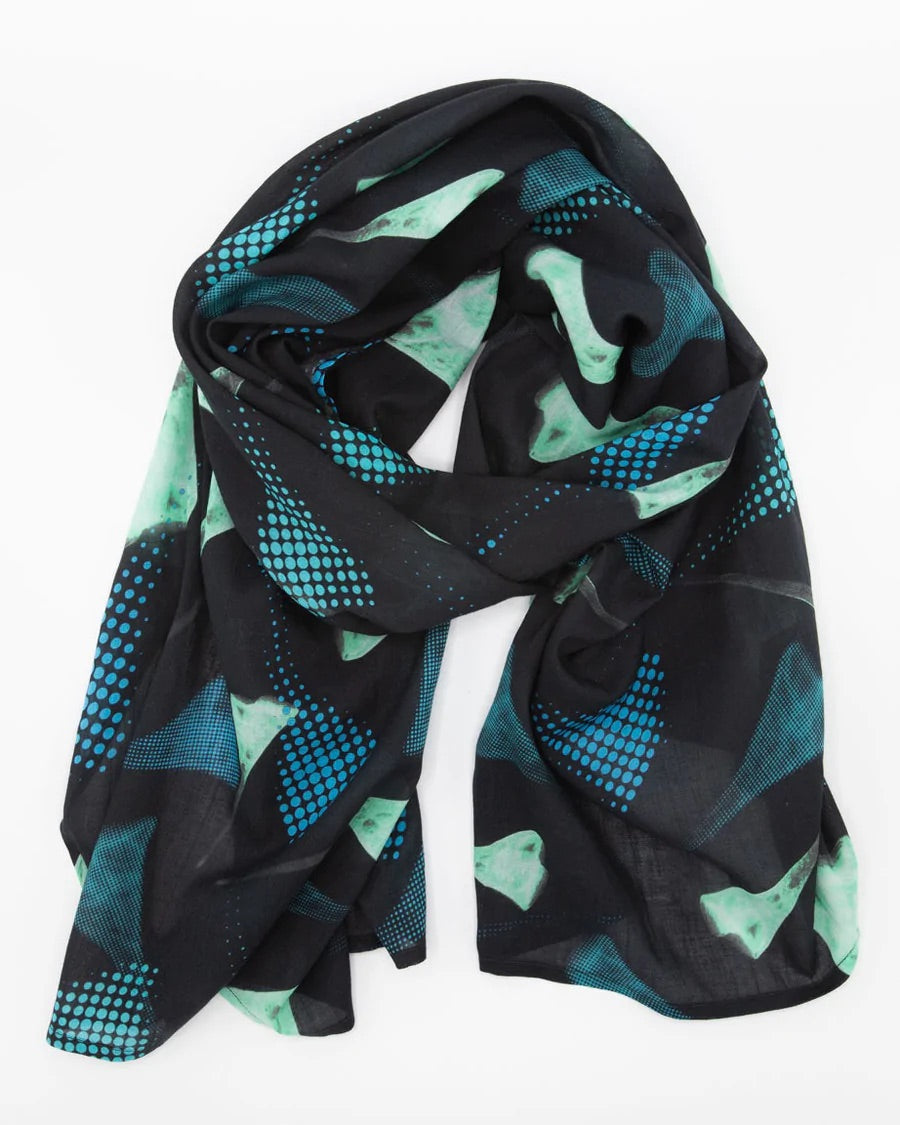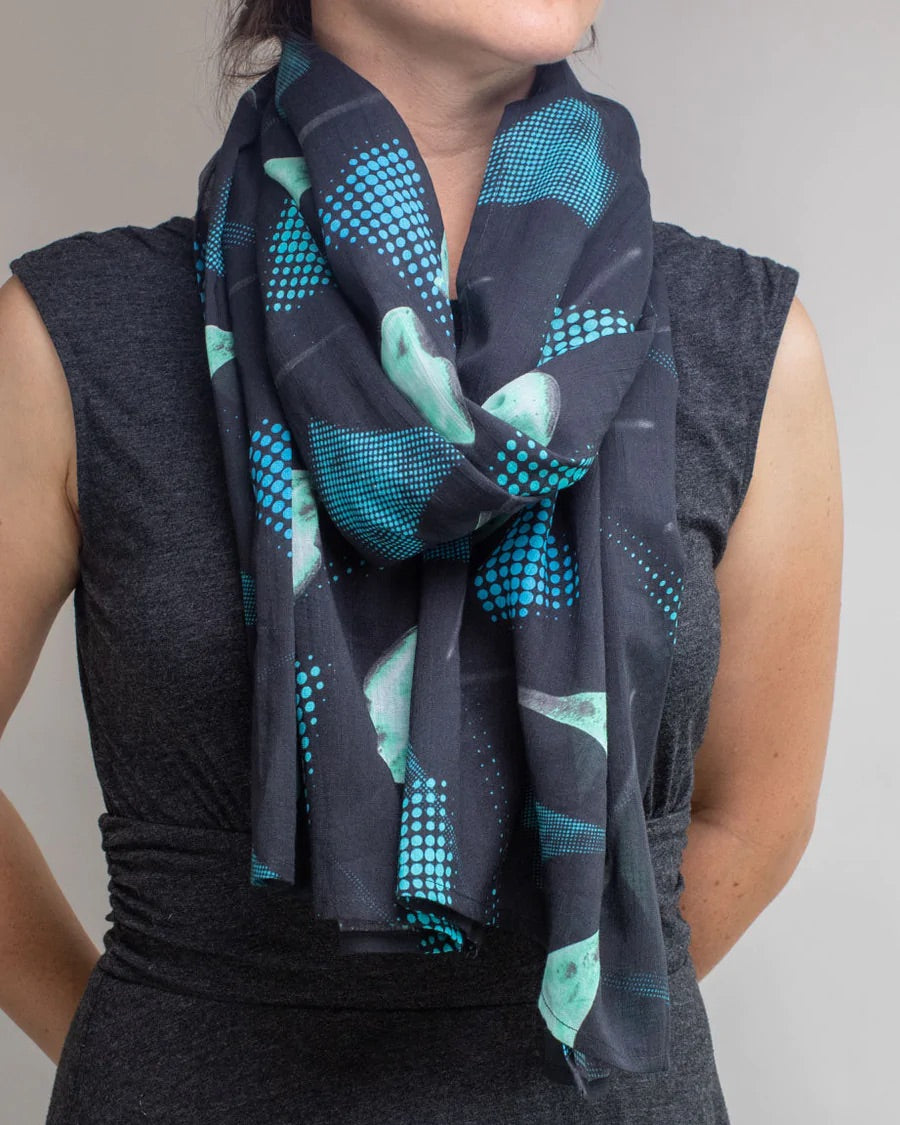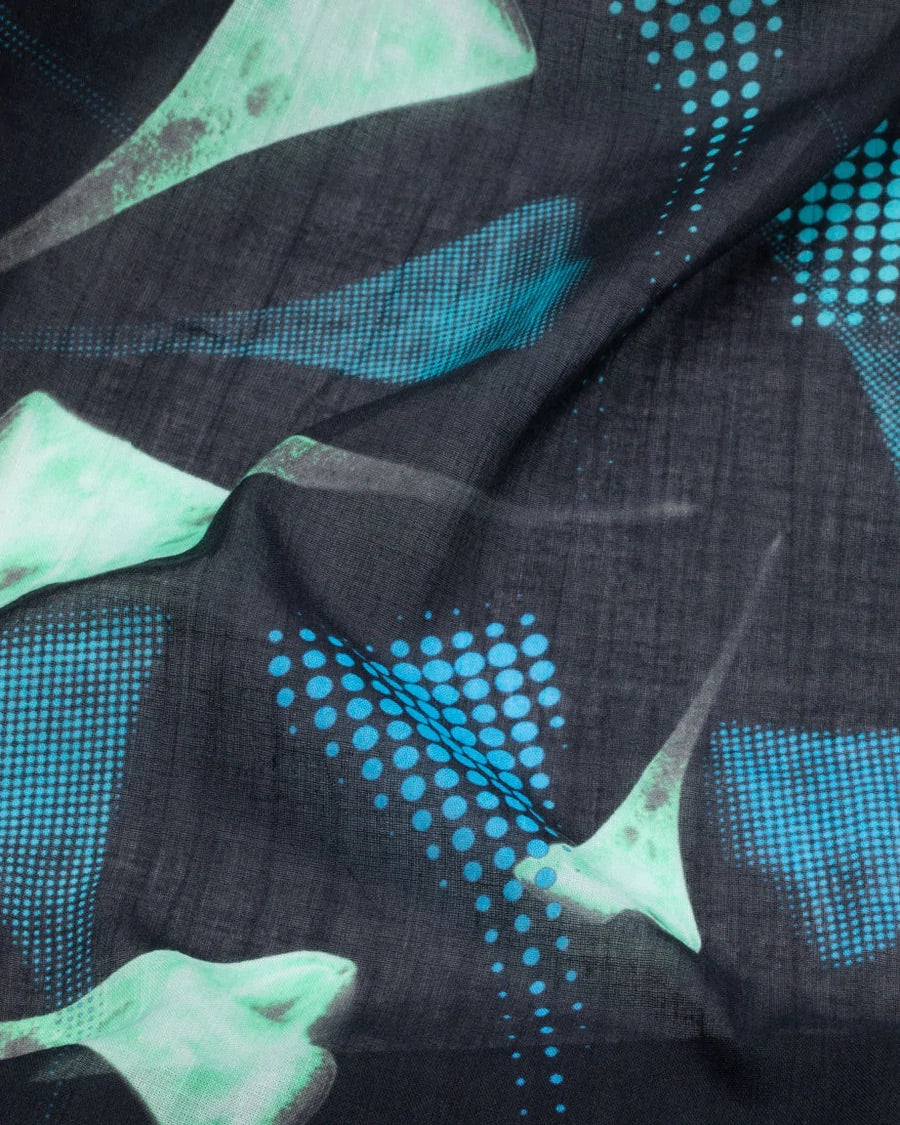 Scarf trumpet animals
This beautiful scarf is printed with illustrations of the most popular trumpet animal: the stentor! This design will please any microbiologist who needs a new field accessory , or wants an original excuse to discuss regeneration in protozoa.
Fun fact: this scarf was designed with the help of Athena Lin, a student who researches the regenerative abilities of the stentor. "If I cut [the stentor] in half, they know which half is missing and they know to replace that half. This is crazy because it is one cell. How do they know what's missing? How do they repair themselves? We suspect that cell division processes are at play, because it resembles regeneration. I have found a few factors that may play a role, but the end of my thesis is not yet in sight!"
These organic cotton scarves have a soft touch and complete every outfit.
GOTS and fair trade certified.
Organic cotton
GOTS and Fair Trade certified
Wash at 30°C
Ethically and made with love in India
Cognitive Surplus is a small and sustainable American brand that focuses on a sustainable workplace, green materials and an inclusive team with neurodivergent people and people with physical disabilities. They have been popular for both their ecological and inclusive effects
won prizes, including at the city of Portland and the state of Oregon.

They also believe that energy that you cannot save can still be compensated. They do CO2 compensation for every order they send.

Their suppliers are chosen and selected with great care because of their ecological and social effects. Many of their products are made in the US, but they also work with suppliers in India (baby bodysuits) and China (shoulder bags and notebooks), who are either WRAP certified or audited by CS themselves and can conclusively prove that everything within their company takes place under ethical and environmentally friendly conditions.

View the entire Cognitive Surplus collection.
Choose options