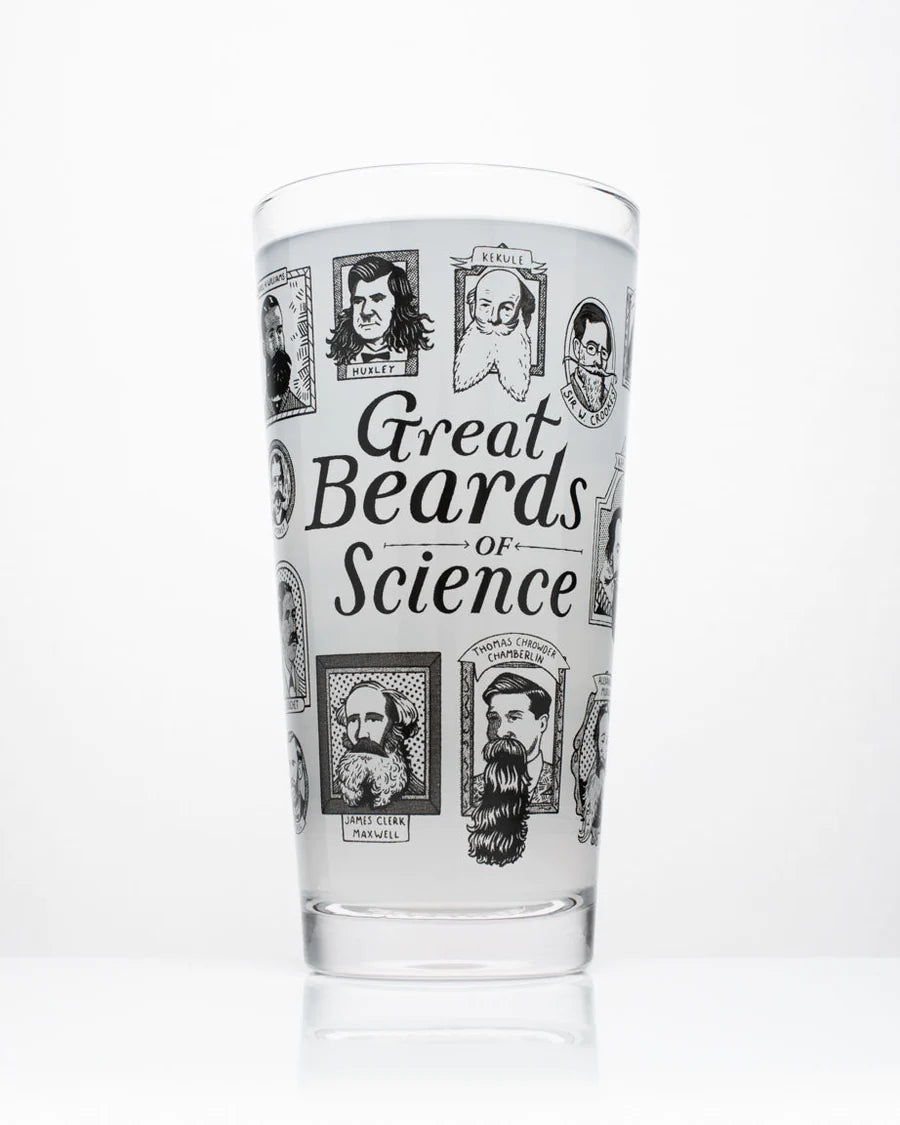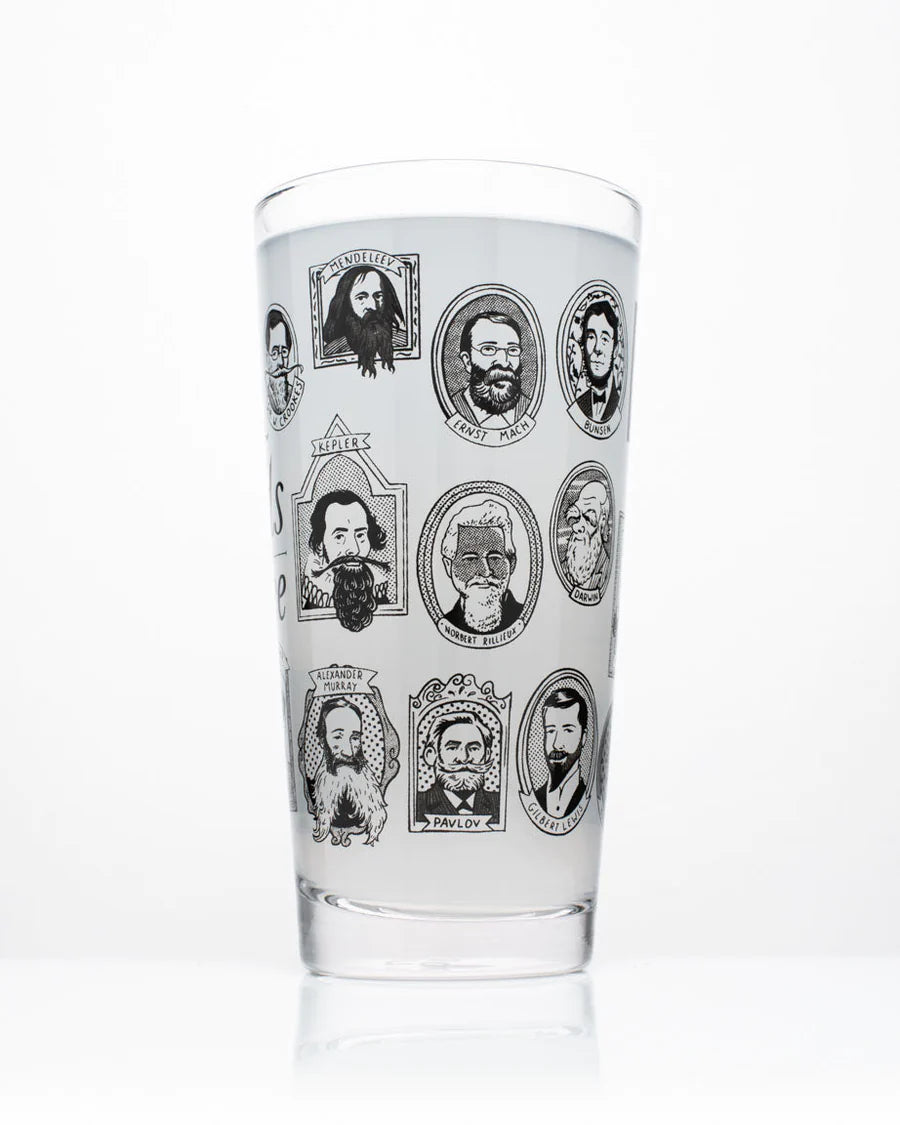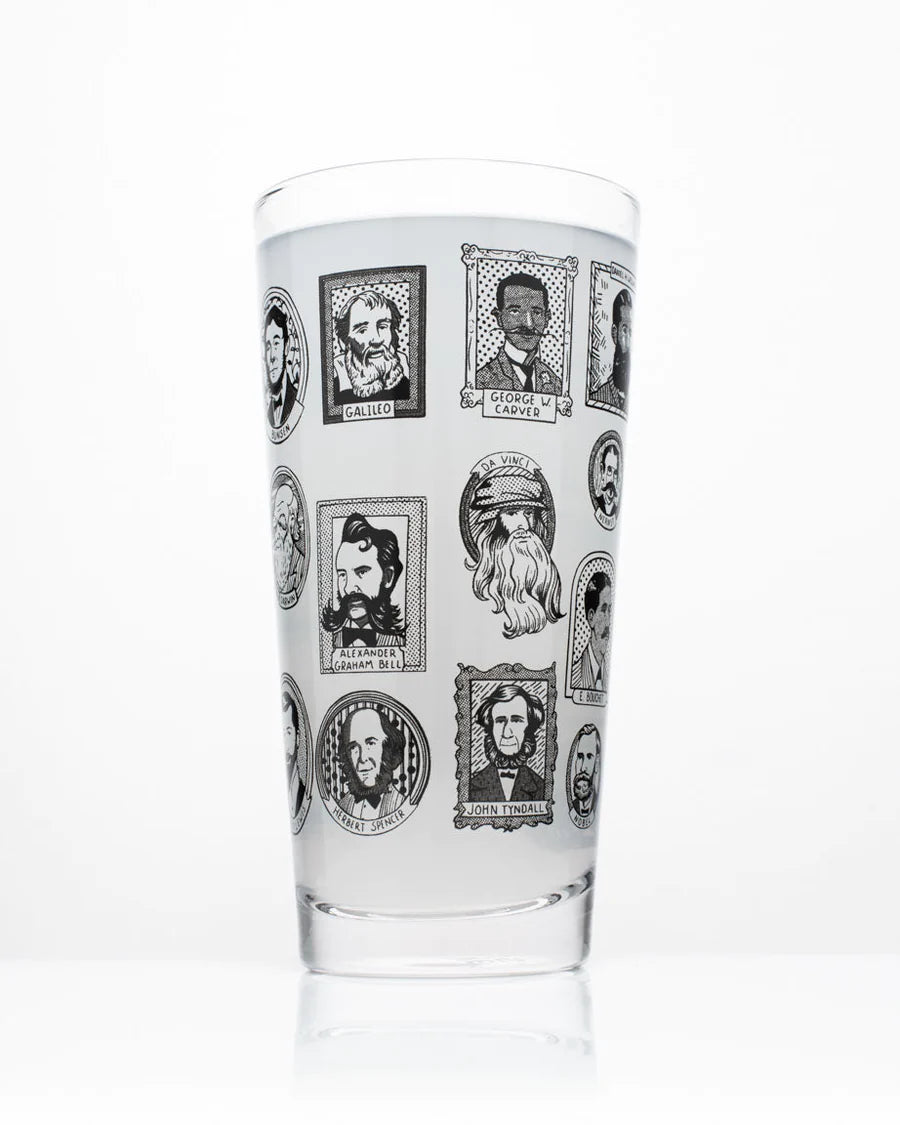 Beer glass "Great Beards of Science"
Sale price

€22,95
Regular price
(/)
Raise a glass to these inspiring scientists who have done humanity a great service. Let them inspire and motivate you with your thesis, your fieldwork or your exams.
Charles Darwin
Alexander Murray
Friedrich Kekule
Dmitri Mendeleev
Walter Nernst
Galileo Galilei
Sir William Crookes
Leonardo DaVinci
Alfred Nobel
Ernst Mach
John Kepler
Ivan Pavlov
Gilbert Lewis
George W Carver
Robert Bunsen
Alexander Graham Bell
Herbert Spencer
Thomas Huxley
Thomas Chrowder Chamberlin
John Tyndall
Daniel H Williams
Edward Bouchet
Norbert Rillieux
Glass
+/- 33cl
Dishwasher safe
Ethically and lovingly made in the USA
Cognitive Surplus is a small and sustainable American brand that focuses on a sustainable workplace, green materials and an inclusive team with neurodivergent people and people with physical disabilities. They have been popular for both their ecological and inclusive effects
won prizes, including at the city of Portland and the state of Oregon.

They also believe that energy that you cannot save can still be compensated. They do CO2 compensation for every order they send.

Their suppliers are chosen and selected with great care because of their ecological and social effects. Many of their products are made in the US, but they also work with suppliers in India (baby bodysuits) and China (shoulder bags and notebooks), who are either WRAP certified or audited by CS themselves and can conclusively prove that everything within their company takes place under ethical and environmentally friendly conditions.

View the entire Cognitive Surplus collection.
Choose options