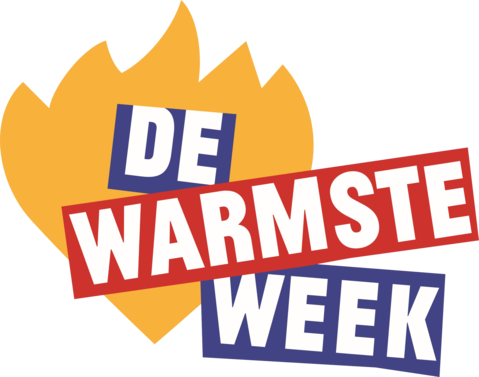 What does 'Cloud in my head' do? (The Warmest Week, part 2)
After a successful fundraising campaign during the Warmste Week in 2018, an awareness website was launched in August: Cloud in my head . The website is an initiative of the Ghent Network for Perinatal Mental Health, which brings together various care providers, health workers and experience experts. The network includes Kind & Gezin, the Mother-Baby Unit Karus, and mothers who have had to cope with postnatal depression.
In the meantime 'Cloud in my head' is not only a website but also a non-profit organisation. This association wants to help improve the prevention, diagnosis and treatment of mental problems during pregnancy up to one year after childbirth. This by paying attention to the broader psychosocial context of the mother and by promoting cooperation between the different health professionals and institutions.


Where do the money for this Warmest Week promotion go?
Cloud in my head wants to ensure that mental problems such as depression, anxiety disorders and psychoses during and after pregnancy can be discussed. They do this by informing parents and their environment. So that parents dare to seek help and can count on understanding.
On the website you will find testimonials, First Aid at Clouds and where you can go . Maintaining a website always involves costs, even if it mainly runs on volunteers. The website will be expanded with more information and attention will also be paid to psychological problems that can also occur in the father or co-mother. In addition, new awareness-raising campaigns will be launched, including via Kind & Gezin, maternity services and crèches. In addition, the non-profit organization will also develop training courses for healthcare professionals who come into contact with young mothers.
Cloud in my head can also be found on Facebook and Instagram .
We want to encourage young parents with psychological problems and therefore choose 'Cloud in my head' as a charity during this Warmest Week. For each accessory sold from December 2nd to December 23rd, 10% of the sales price will go to this non-profit organization. You can also have your order wrapped in the official Warmest Week wrapping paper for € 2 per product, the full proceeds of which go to Cloud in my head.
(Illustration from the book Good Moms have Scary Thoughts by Karen Kleiman and Molly McIntire)
UPDATE: Founder Friedl's bachelor thesis on Cloud in my head has been nominated for the Vlaamse Scriptie and can be read here .